I absolutely love fishing. It is a great release from everyday life and is a great stress reliever. I have to admit that I'm not the greatest fisherman though. I blame it on bad luck. There have been quite a few beauties that have escaped my grasp. Just so everyone knows that I have caught a few, I included the picture on the left. Here in Montana there are loads of beautiful rivers and lakes that are great for fishing. I love to hear all of the 'Fish' stories. Many like me seem to have just missed landing the BIG ONE.
In order to catch a fish, hooks are made. The hooks are then covered in something that looks like a fish would normally love to eat. The fisherman tries to trick the fish with something that looks real, but is not. They are barbed so that when the fish does bite it, the barb sinks in deep and makes the hook difficult for the fish to spit out. That's when the battle begins.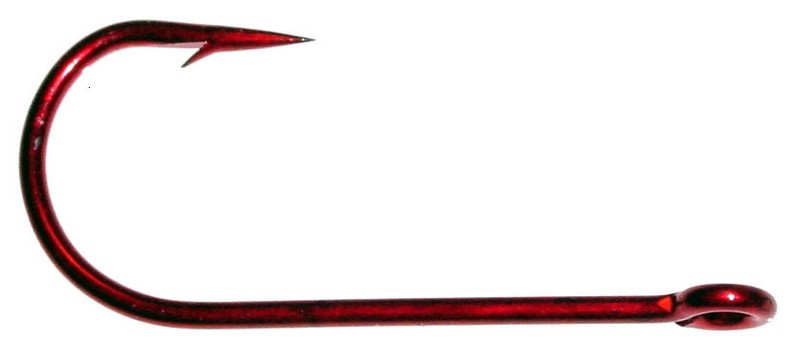 Much like the fisherman tries to catch the fish with something that looks great, but could prove fatal, we have artificial lures around us that could prove harmful and even fatal. These artificial lures surround us on a daily basis. Things that cause addictions fit into this category. Addictions get us hooked and soon we are at their mercy and find it difficult to escape. Things that provide pleasure for a moment, but leave us unhappy in the long run are all things that can fit into the artificial lure category. Even small things like watching too much TV or playing video games can ensnare us. I must admit that fishing could even be a not so good thing if it's keeping us away from our families or attending church on Sunday.
We need to focus on what's most important in our lives. We need to decide what is real and what is fake so that we can find what will truly bring happiness and keep us in control. The Gospel of Jesus Christ teaches us what these lures are and how to avoid them. We have been given commandments to keep us happy and safe.
Of course the great thing is that if we have been 'hooked' and are in trouble then there is always the opportunity for heavenly help. The 'Good News' of Jesus Christ is the way to complete healing.

So in conclusion let's all watch out for artificial lures and help those around us who have been 'hooked'.
Thanks for Reading.